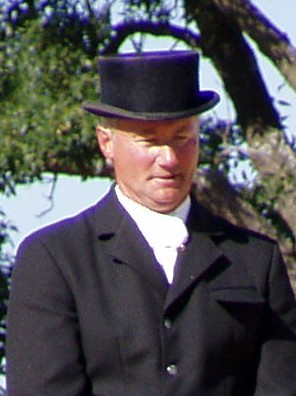 Gyula Dallos
April 11.1950.
Hungarian PE University
departments: assistant trainer, trainer, specialist trainer
Thesis: Neurologystic Effects of the Riding.
Married: His wife is Beáta Dallos (ex dressage rider)
His daughter is Zsófia Dallos (international dressage rider)
1962-1969 Show jumping
1969-1972 Eventing, youth dressage
1972-Dressage
1969-first winning of Hungarian National Chanpionship
1979-2003 constantly winning 25 times in the Hungarian National Chanpionships - with Bordal, Highlife and Aktion.
1993- first bronse medal victory of Hungarian Dressage Sport in European Championship.
1994-World Championchip 7. placed in Haga.
Detailed results are here!
International Dressage Trainer Club
International Dressage Rider Club
1989 - Maester trainer title
1989 - Széchenyi Medallion
1998 - Vas County Continual Champion
1998 - Continual Hungarian Champion of Equestrian Sport
1998- Freeman of Dunakeszi
We have been living in Dunakeszi since 1990. We have barns withs 18 boxes, indoor arena, out door sandy dressage arena. We also have a VOLVO trailer for 6 horses and an other one for 2 others.
German
English (professional)